The Pivot Series was instrumental in helping us all to embrace the changes that came along with the shifts in our environment and normal routines due to the growing pandemic. During the series, Pastor Conway taught on Re-imagining the Church, Breaking the Huddle, God's Promises to us for an Abundant Life, and Working our Faith. By adapting the principles taught in this series we have been able to master the art of continuing to serve God and share the Gospel while in a virtual setting.
OUR 2020 DIGITIAL PRESENCE
YOUTUBE
29.1k
SUBSCRIBERS
INSTAGRAM
20.8k
FOLLOWERS
Virtual Membership Class Annual Avg. Attendance – 2K
Virtual Dream Team Annual Avg. Attendance – 14K
Morning Prayer & Devotion Annual Avg. Attendance – 2K
Life Group Members – 3k
Life Groups – 579
Life Group Leaders – 365
CHURCH-WIDE OUTREACH EVENT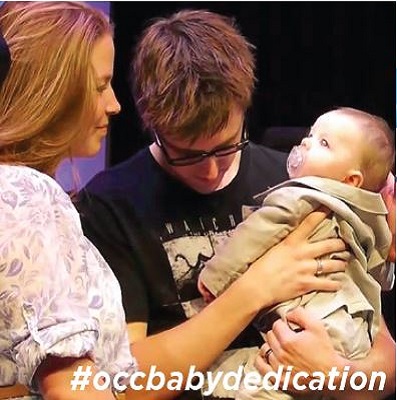 BACK TO SCHOOL DRIVE
OCC Prosper campus partnered with Cornerstone NCT to serve neighboring counties to provide school supplies and backpacks to 84 students.
687 PEOPLE SERVED
680 VOLUNTEERS
169 BAPTISMS
72 BABY DEDICATIONS
HOLIDAY FOOD GIVEAWAY
In combination with Cornerstone Church, OCC sponsored the provision of fresh produce to 350+ children and their families for Christmas. We delivered food to 62 families and 60 families picked up food boxes by driving through the Prosper Campus.
PHYSICAL TO VIRTUAL PIVOT
PARTY IN PLACE VIRTUAL EVENTS
With guidance from our leaders and the help of countless volunteers we were able to sponsor over 15 different virtual events in 2020.
Interfaze Young adults 
Forever Couples Conference 
Women's Conference 
Virtual vacation bible school 
Kid's, adults & Family New Year's Eve Services 
Student's New Year's Eve Party 
SWAG: Seniors with amazing grace
College Edition
Men's Conference
Educators
Man Chef
Students Level-Up
Kids Back to School
Couples Night
1. JANUARY
One Community launched the year with the Clarity sermon series where Pastor Conway helped us define our God given purpose and taught us what it looks like to honor God with our daily decisions. Church-wide initiatives that helped us to gain more clarity included the following:
Draw the Circle
Solemn Assembly
Daniel Fast
Climb Conference
Dwell App
2. FEBRUARY
In February we celebrated the month of love, equipping ourselves to love one another with the love of Christ. The events held during this month all tied into this theme and included all segments of our congregation:
I Promise: Pre-Marital Classes to ensure readiness for marriage
Renovating Your Marriage: Over 100 Couples equipped to Glorify God through their relationships
Ambassador's Ball: Singles and Young Adults Valentine's Day Celebration
Couple Comedy Night: Married Couples Valentine's Day Date Nite
Movie Night: Valentine's Day event for the kiddos
3. MARCH
In March our world was brought to a stand still by the global pandemic resulting in the unexpected closing of schools, businesses, restaurants and Churches. One Community responded in a major way:
37,000 Care Calls were made to check on members 
On-line platforms launched for Church services 
Daily worship and prayer launched via FaceBook, YouTube and ICampus  
OCC provided free lunch for school aged students who would typically receive lunch at school 
Ministries began connecting via the Zoom platform
CUBA MISSION TRIP
March 2020 Cuba mission trip was nothing we could have imagined.
Two thirds of the people we shared the Gospel with accepted Jesus to be their Savior.
4. APRIL
As we settled into the global lockdown in April and embraced the on-line service experience we served over 5000 virtual guests during our 1st ever virtual Easter service. Our April sermon service, The Struggle is Real – Quarantine Edition, equipped us for what ended up several months of sheltering in place. However, the virtual events made it a much more enjoyable experience.
Party in Place for High School Seniors with dancing, prizes and scholarships
Party in Place – The College Edition with prizes, student loan assistance & internships
Virtual new membership classes
Care team performed outreach to stay true to our motto that "No one walks alone"
5. MAY
Businesses slowly began to reopen and our new norm of social distancing and wearing face masks in public became a permanent reality. But it didn't stop our forward movement.
Virtual Daily Worship and Prayer 
Daily Devotionals From Pastor Conway and Jada 
Virtual Women's Bible Study and Man Church 
Online Lounge Experience For Singles 35 And Up 
Married Couples Virtual Date Night
Parking Lot Tailgate Party 
Virtual Man Chef Cooking Event 
Drive By Mother's Day Celebration
6. JUNE
June brought lots of summer fun despite the pandemic, including the 2020 Men's Conference which was well attended both in person and digitally. Men had 900 attending on-line and 200 in person. Other events held in June were:
Virtual Vacation Bible School
Introduction of the 2020 version of the B-I-B-L-E song
Master's Classes
PRAYING FOR JUSTICE
On June 4th, thousands united for a community-wide prayer on the steps of the Collin County Courthouse. Roughly 150 churches were represented at the gathering. All races and denominations of people doing the one thing we know will work that is to pray.
Many of those present wore shirts and held signs that said "PRAYING FOR JUSTICE AND AGAINST RACISM".
7. JULY – POWER DOWN
Our power down month brought with it several events designed to recharge and refocus not only our relationship with Christ but also with each other.
8. AUGUST
Virtual Baptisms
Couples Date Nite Extended Edition
More Digital Membership Classes
As teachers and kids prepared for the start of a new school year in August, OCC did not disappoint in making sure they all had a great send off!
Party in Place – Teacher's Edition
Party in Place – Student Edition
Community Wide Food Drive
9. SEPTEMBER – NEED PRAYER?
Happy 12th Anniversary OCC!! September marked our 12 year anniversary and we celebrated by launching phase one of our in-person worship experience at the Plano campus.
Services Opened And Could Be Attended By Reservation Only
Make The Shift To Being Community Light houses
"Need Prayer?" Initiative Began With Yard Signs
OCCTV Was Launched With Christ Centered Content For The Entire Family
10. OCTOBER
The focus for this month was increasing our faith and generating generation wealth through investing in entrepreneurs, our financial peace, and sphere of influence through career coaching.
Entrepreneur Summit
Financial Peace University
Career Coaching Event, Including One-On-One Career Coaching
11. NOVEMBER
November brought the Invisible War sermon series where we were taught to recognize idols in our lives. We also had the 2020 Annual Women's Conference with record attendance both in person and virtually!
Entrepreneur Ministry Virtual Classes
Couples Drive In Movie Date Night
Budget Seminar Was Held To Enhance Financial Responsibility
Virtual Thanksgiving Services
Virtual Unity Table Event
12.DECEMBER
Our sermon series for the month of December was entitled The Gift Exchange, it challenged us to give God our hurt, pain and grief in exchange for his healing, peace and joy. As we celebrated the birth of Christ this month we had many seasonal and fun-filled events that helped us honor him:
Advent Reading
Feed Denton County
Giving Tuesday
Swag Party In Place
Kids Drive-in Movie Event
Midnight At The Movies
Lewisville Campus
Candlelight Christmas Eve Services Re-opened For In-person Service
New Year's Eve Virtual And In-person Services