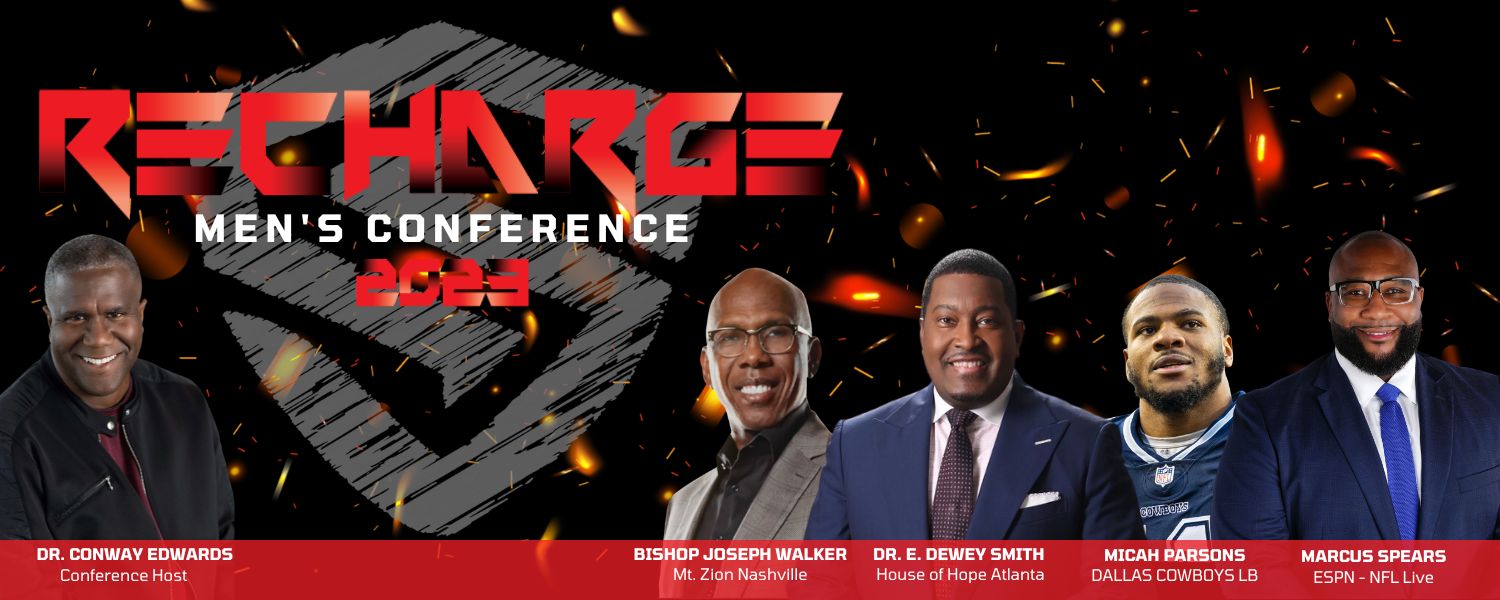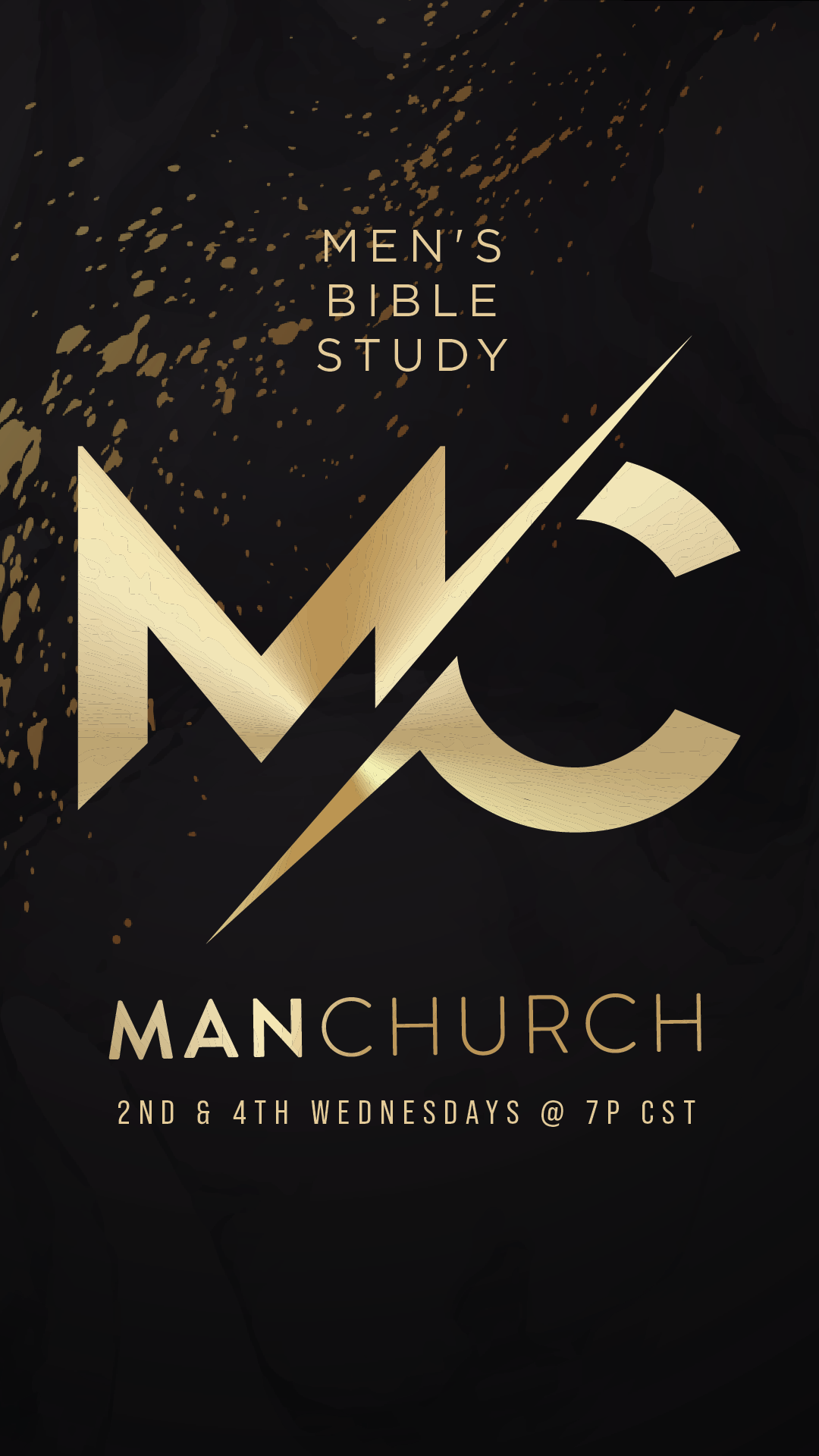 What comes to your mind when you think of being a man?
Strength… Boldness… Passion… Purpose… Leadership… Respect.
Each of these qualities personifies the role that God has called men to take in this world. At One, a revolution has begun, and we are invested in developing men that walk closely with God and follow His guidance at every turn. As we strive towards building a community of faithful men who are equipped to lead themselves and their families, we offer solid Biblical teaching that prepares your heart and mind to follow God's path for your life.
On our journey, we will unpack what it means to be Godly servant-leaders and challenge each other to pursue that life.
Returning September 
Join us every 2nd and 4th Wednesday of the month at 7:00p CST as we study God's Word. 
Contact us at men@visitonecc.com for more details.
Location: Plano Campus – 2400 TX-121, Plano, TX 75025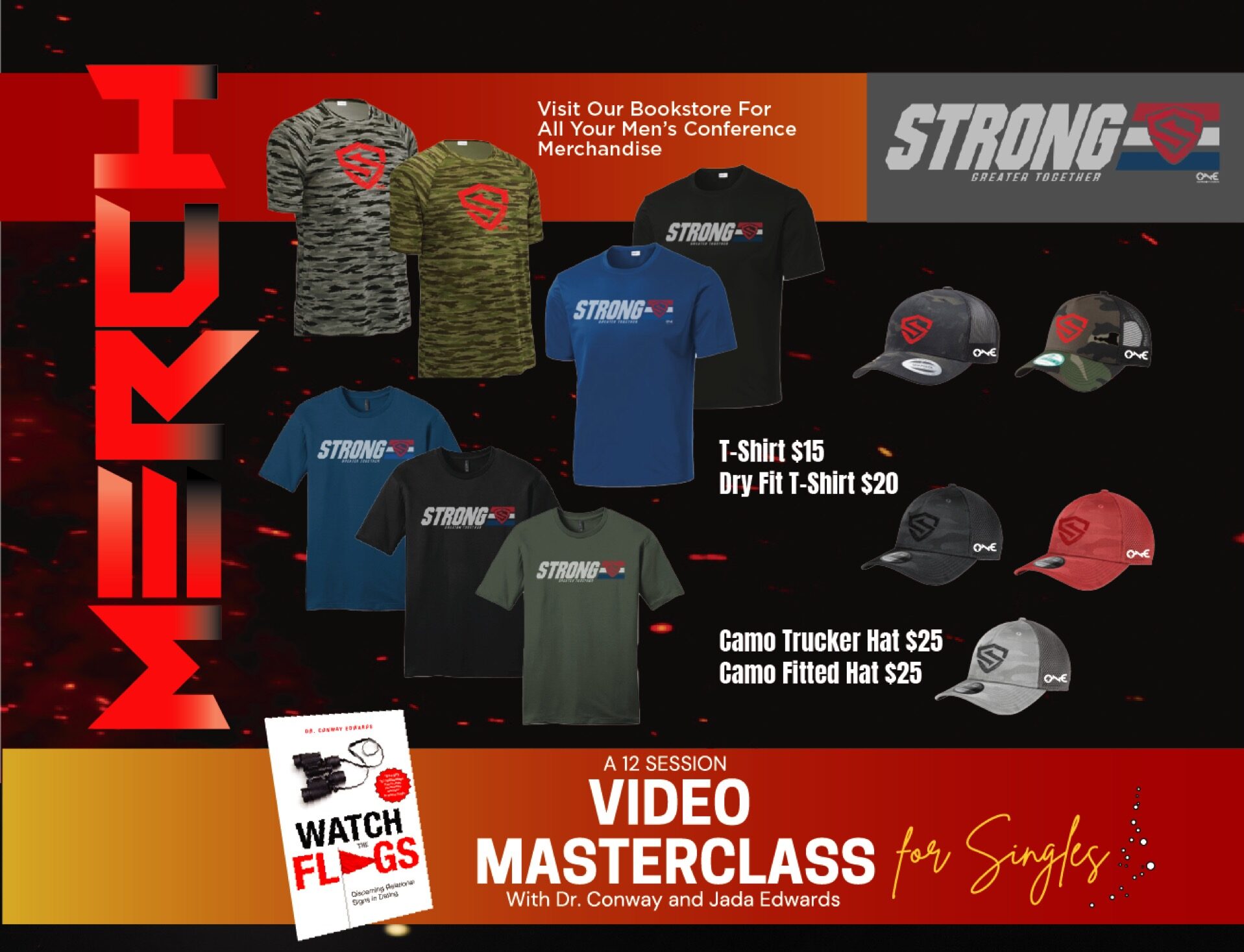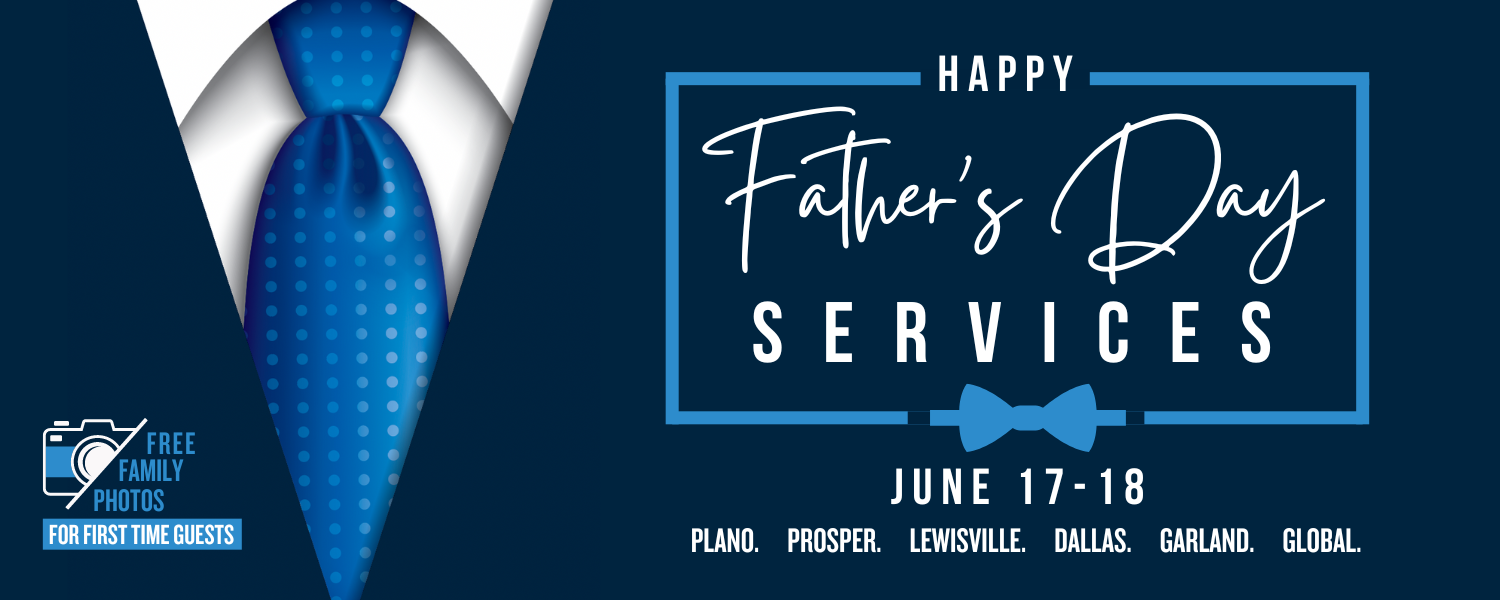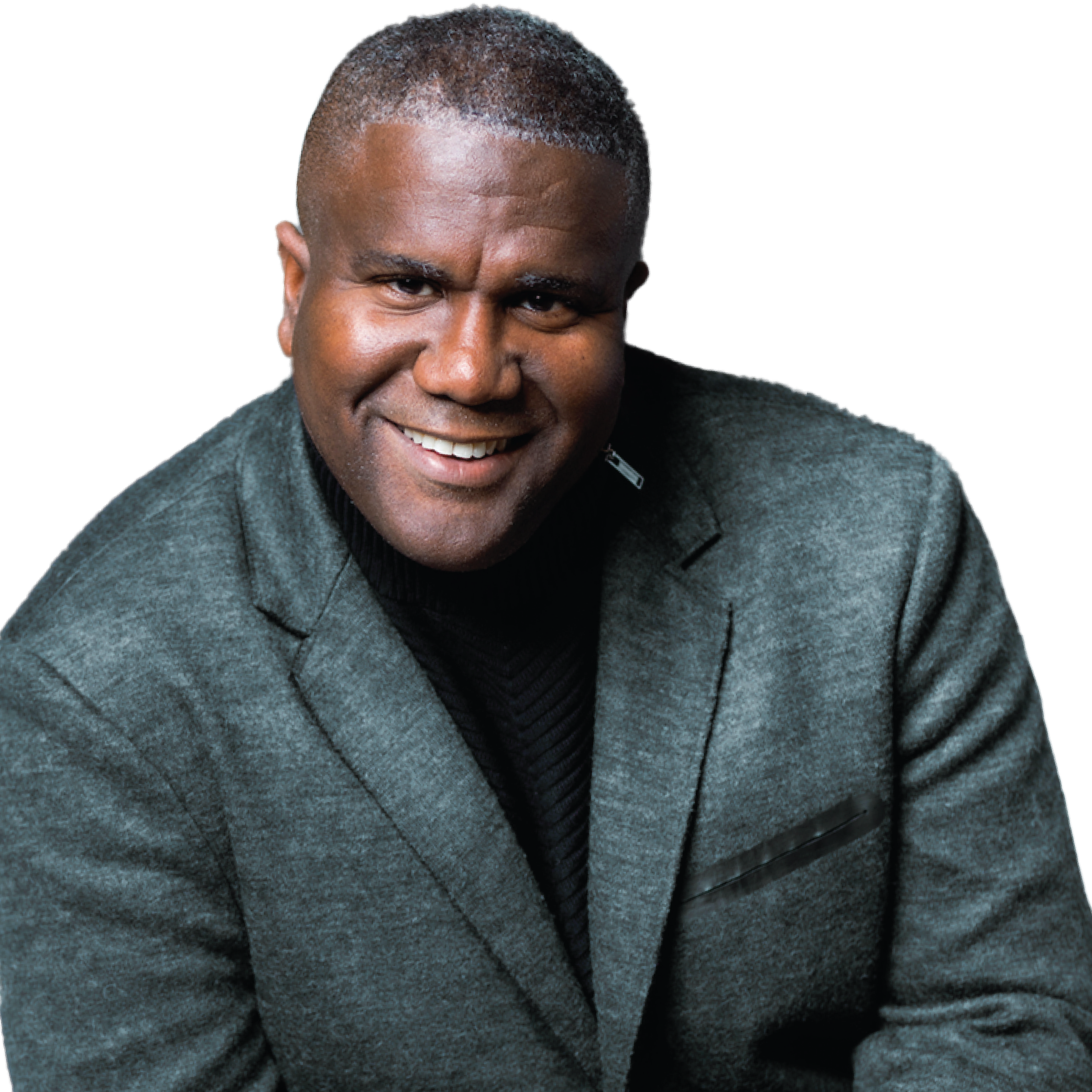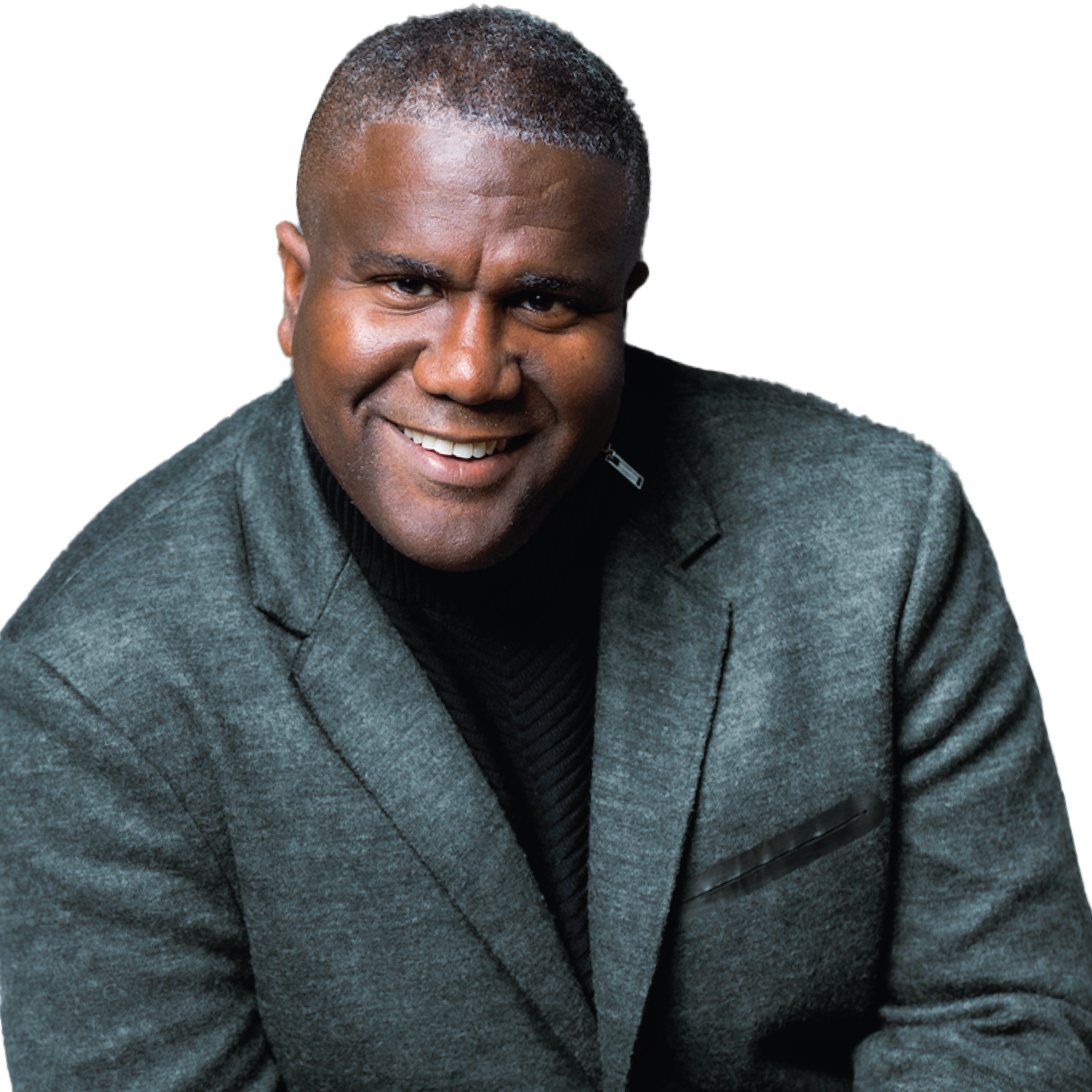 DR. CONWAY EDWARDS
One Community Church
Lead Pastor
Dr. Edward's unique ability to communicate the truths of the Bible in a relevant and uncompromising manner has helped to reach a generation of men, women, singles, couples, and families embedded in a culture defined by individualism, materialism, and humanism.
Dr. Edwards holds a Master of Theology, from Dallas Theological Seminary (DTS). Dr. Edwards holds a Doctorate in Strategic Leadership from Regent University.
He formerly served as Director of Singles at Oak Cliff Bible Fellowship in Dallas, Texas under the leadership of Senior Pastor, Dr. Tony Evans, and is passionate about leadership and the local church.
Dr. Edwards and his wife, Jada, are proud parents of a son, Joah, and a daughter, Chloe.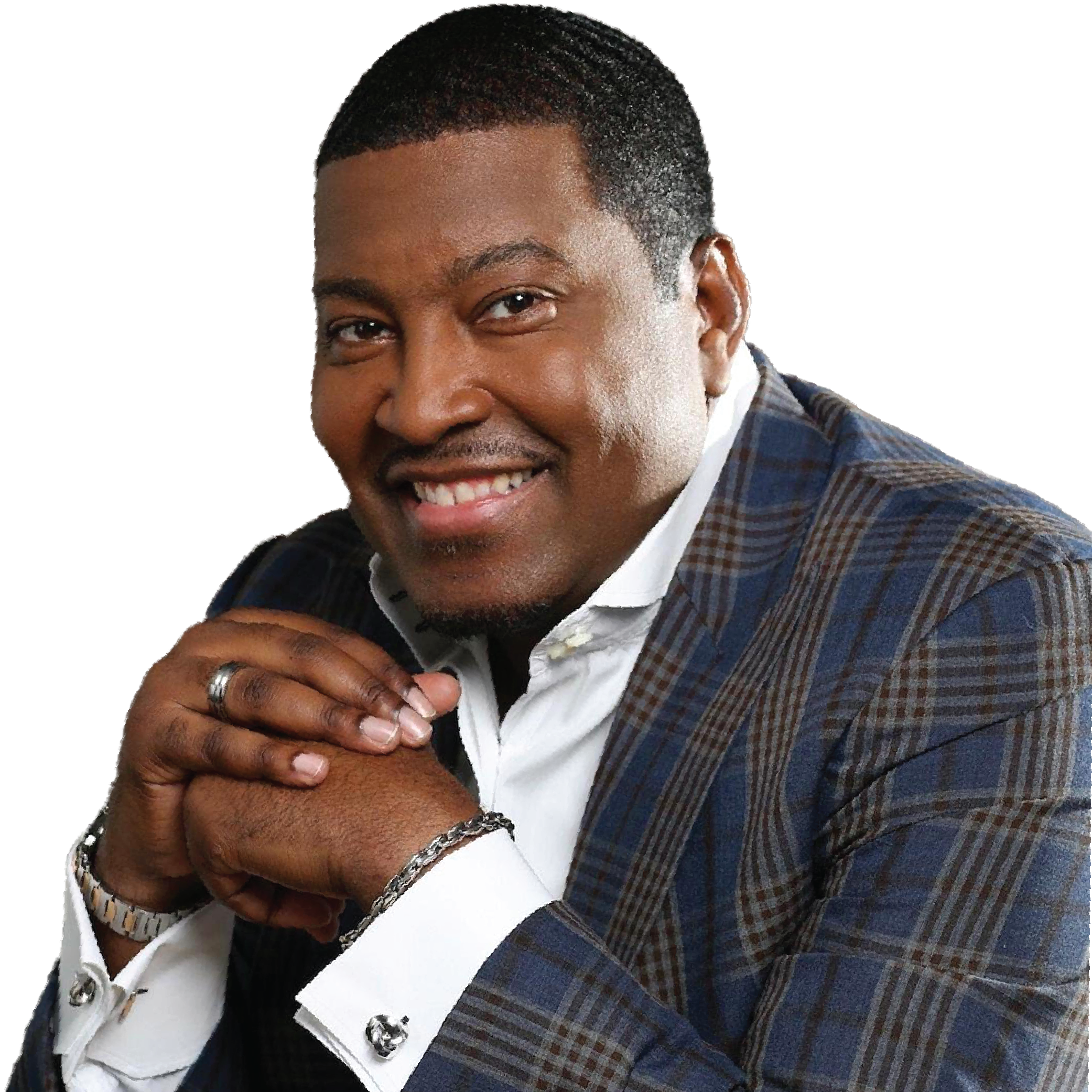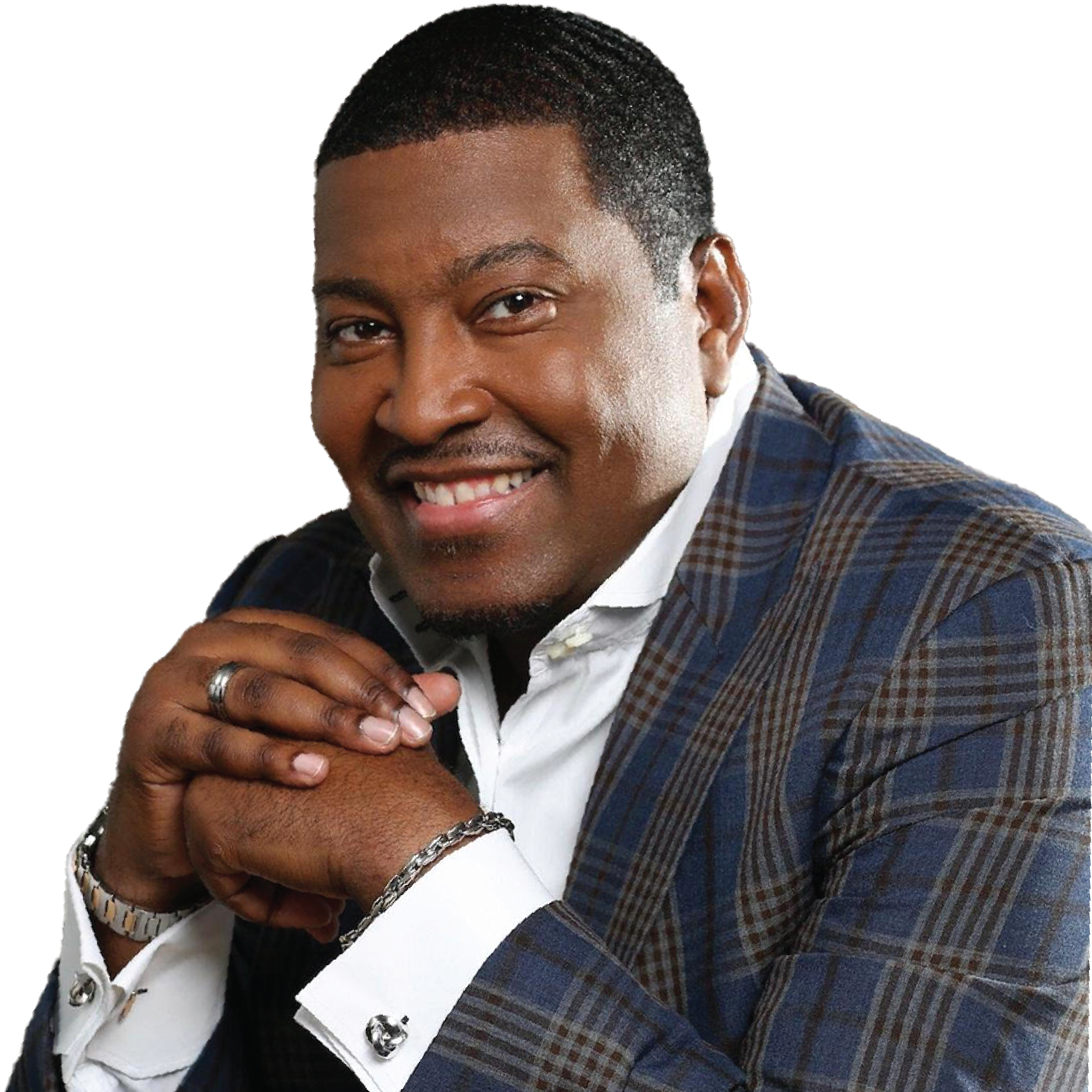 DR. E. DEWEY SMITH
The House Of Hope Atlanta
Senior Pastor
Dr. E. Dewey Smith is the Senior Pastor/Teacher of The House of Hope Atlanta, The House of Hope Macon, and The House of Hope WestPointe – one church in three locations – with a membership roll of more than 10,000.
Dr. Smith launched The Tabitha's House, a non-profit organization that provides housing, counseling and support to young girls rescued from human tracking. In addition, Smith opened The Haven House, a fully staffed, professional and licensed counseling center that addresses the emotional and mental health concerns of people in the community.
Dr. Smith is also professionally involved in music, media, film and television production. He launched "The Hope TV Network" in 2020 and its programs have received over 300 million views.
Dr. Smith is married to his best friend, Andrea Fambro. They have been blessed with two sons: Kamari Elijah and Kylen Isaiah.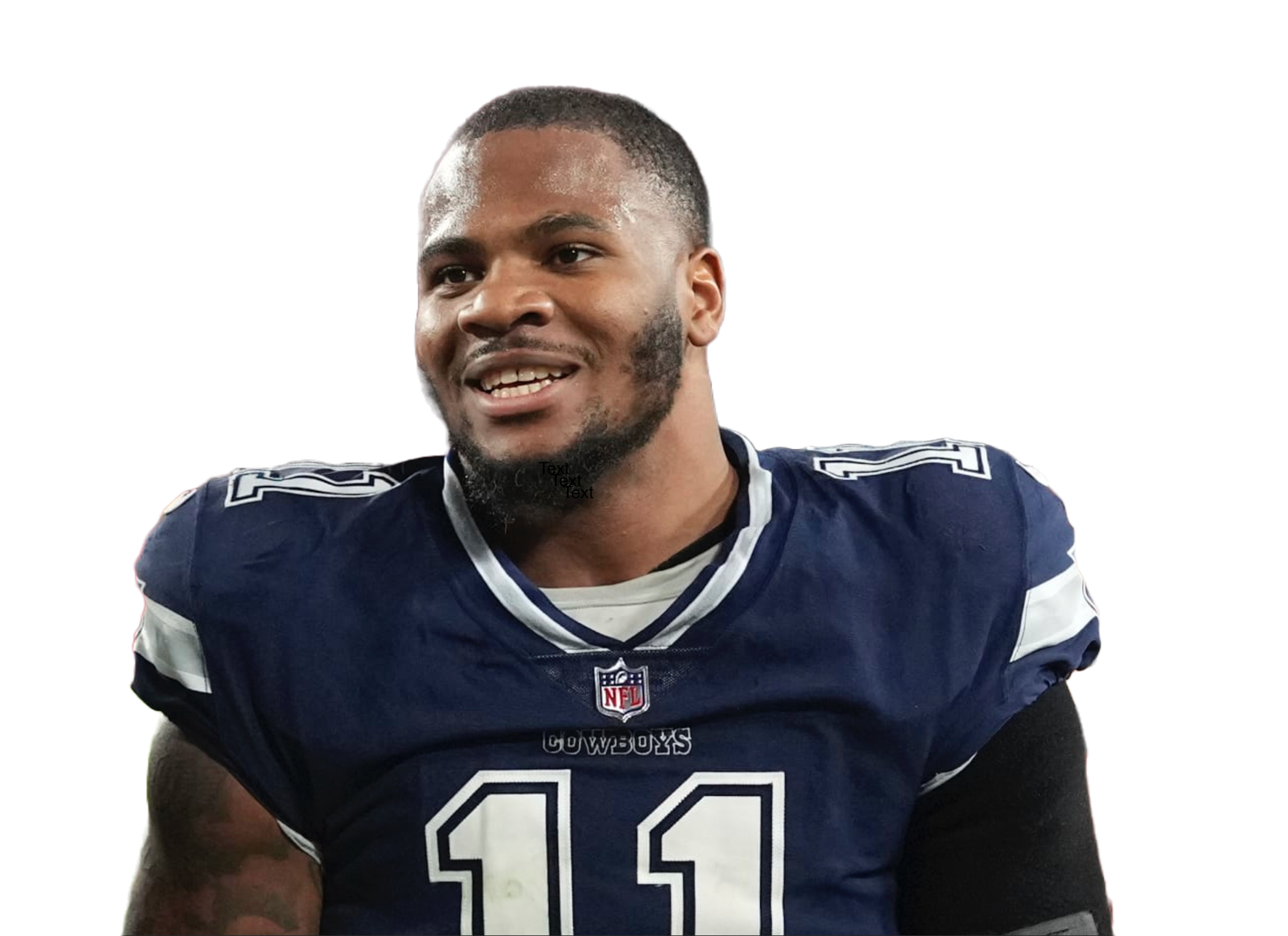 MICAH PARSONS
NFL Player and NFL Defensive Rookie of the Year
Micah Aaron Parsons is an American football outside linebacker for the Dallas Cowboys of the National Football League.  Parsons played college football at Penn State, where he was named a consensus All American, the Butkus – Fitzgerald Linebacker of the Year, and the Cotton Bowl Defensive MVP as a sophomore in 2019, before being drafted by the Cowboys in the first round of the 2021 NFL Draft. Parsons was named the NFL's Defensive Rookie of the Year, following the 2021 season.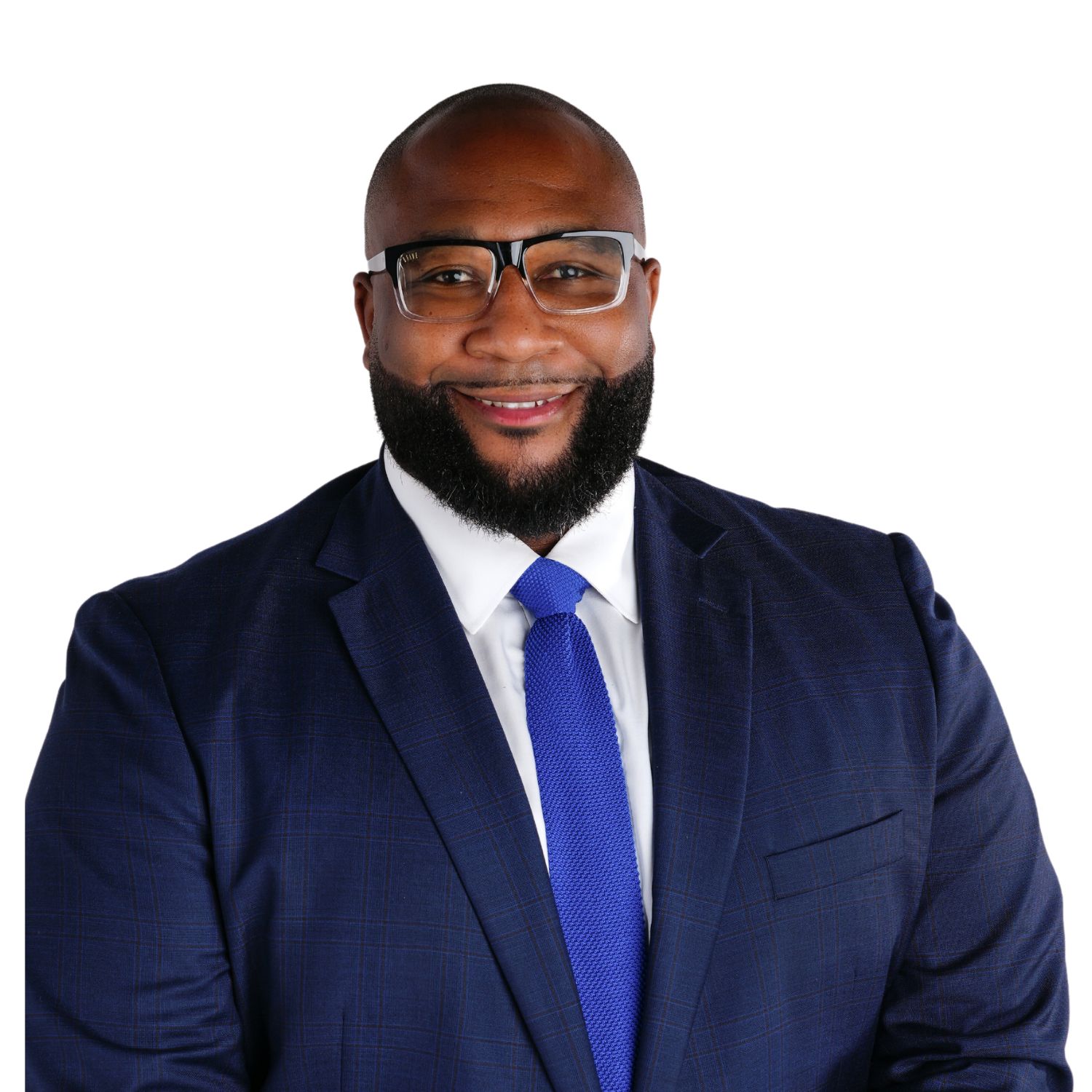 MARCUS SPEARS
ESPN Analyst and NFL Veteran
Marcus Spears is an NFL analyst for ESPN who appears daily on NFL Live. The former NFL defensive end initially joined ESPN as a college football analyst for the SEC Network in April 2014.
Spears began appearing on NFL Live in 2019, which led to him assuming a pro football-centric analyst role in June 2020. In addition to appearing on ESPN's weekday NFL news and information show, Spears is a regular contributor to Get Up, SportsCenter, First Take and other ESPN television and radio shows.
Prior to focusing on the NFL, Spears provided analysis on SEC Network's popular Saturday morning football pregame show SEC Nation alongside Tim Tebow, Paul Finebaum and host Laura Rutledge. He also launched Thinking Out Loud on SEC Network, joining Greg McElroy and Alyssa Lang for a weekly hour of SEC football banter.
Drafted in the first round of the 2005 NFL Draft by the Dallas Cowboys, Spears played defensive end for nine NFL seasons, retiring in 2014.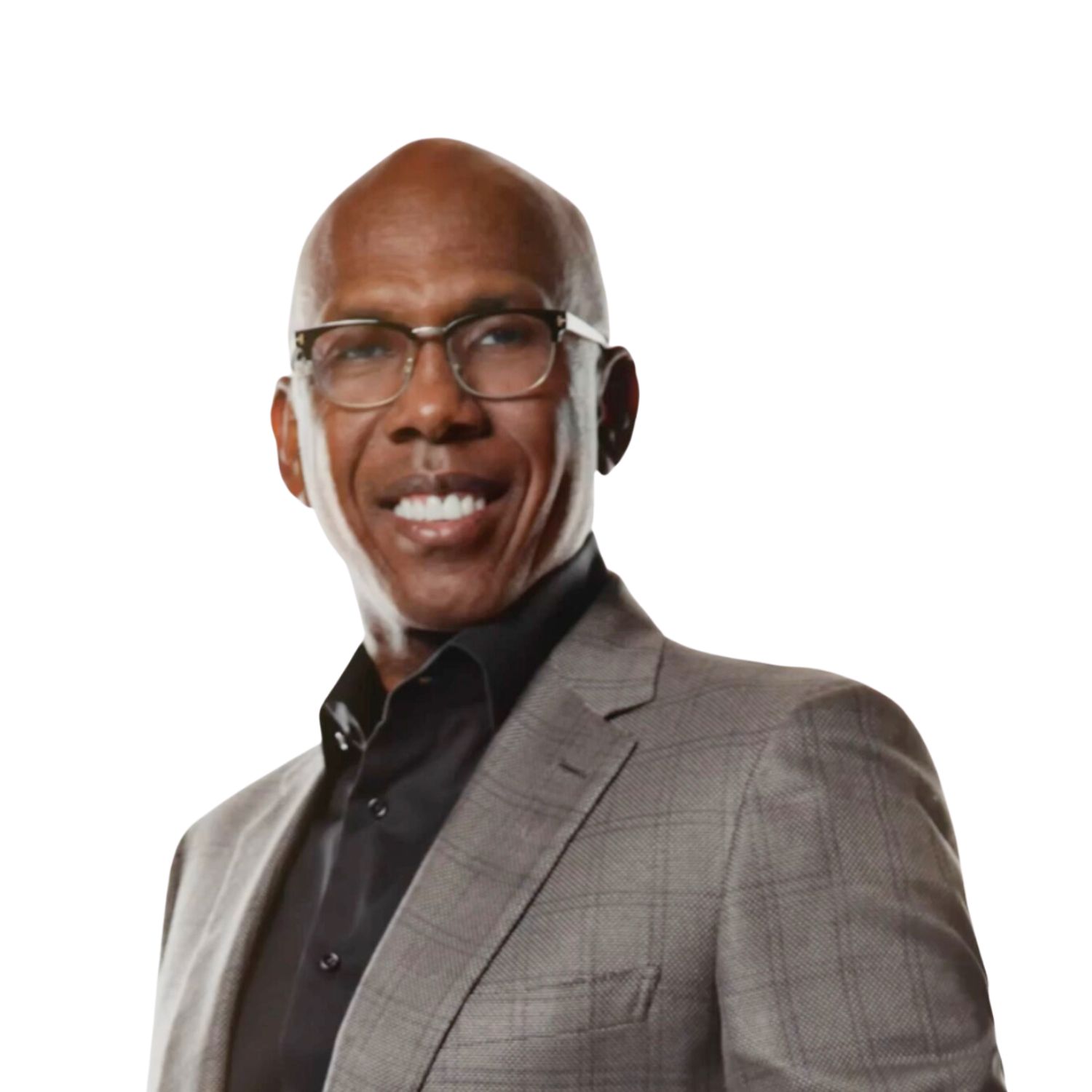 BISHOP JOSEPH WALKER III
Mt. Zion Nashville
Lead Pastor
Bishop Joseph Warren Walker, III, is the senior leader of the historic Mt. Zion Baptist Church of Nashville, Tennessee.  His inspirational messages make him a sought-after university commencement speaker and orator in diverse spaces. Bishop Walker is a regular guest on the Rickey Smiley Radio Show as well as a host of other nationally syndicated radio shows that reach millions across the United States. He also has been a guest on CNN, Politics Nation with Al Sharpton on MSNBC, The CBS Morning News, CBN, the 700 Club, Sister Circle, The Roland Martin Show and authors a monthly Op-Ed in the Tennessee Tribune, entitled, Reset.
He is married to the former Dr. Stephaine M. Hale, a health & beauty entrepreneur who recently retired as an Assistant Professor of Pediatrics and Neonatology at Vanderbilt University. Both agree that their most joyous accomplishment to date has been the birth of their daughter, Jovanni Willow, and their son, Joseph Warren Walker, IV.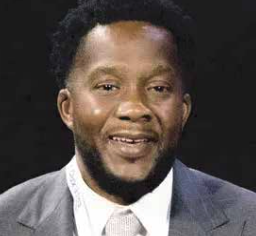 PASTOR DERRICK BOSEMAN
Tribe of Judah Outreach Church Ministries
Lead Pastor
Pastor Derrick Boseman is the lead pastor at Tribe of Judah Outreach Church Ministries in Murfreesboro, Tennessee. Originally born in South Carolina, he is the eldest of three brothers. The second-born is Kevin Boseman who is a Comedian, Dancer, and a Podcaster while the most renowned was the youngest, Chadwick Boseman. Chadwick was a highly esteemed actor known for his role as Black Panther in the Marvel Cinematic Universe, and his untimely death in 2020 due to cancer. Derrick is married to Trista Boseman, and he and his wife began pastoring in 2012.