Parents, IMPORTANT! • PACKET PICKUP
THE EASY WAY: Pick up packet ahead of time
Sunday, June 25: pick up packet

when: before/after services
where: Plano Campus Student Building Gym

Monday, June 26: drop kids off in the Atrium
THE HARD WAY: Pick up packet at drop-off
Monday, June 26

pick up packet in Student Building Gym AND
drop off kids in Student Building Gym
Daily Drop-Off • 5:45pm
Kindergarten – 114/115
1st-6th Grade – Atrium
Daily Pick-Up • 8:30pm
Kindergarten – 114/115
1st Grade – North Worship
2nd Grade – South Worship
3rd Grade – The Maze
4th Grade – Outside Zone 3
5th Grade – Outside Zone 2
6th Grade – Outside Zone 1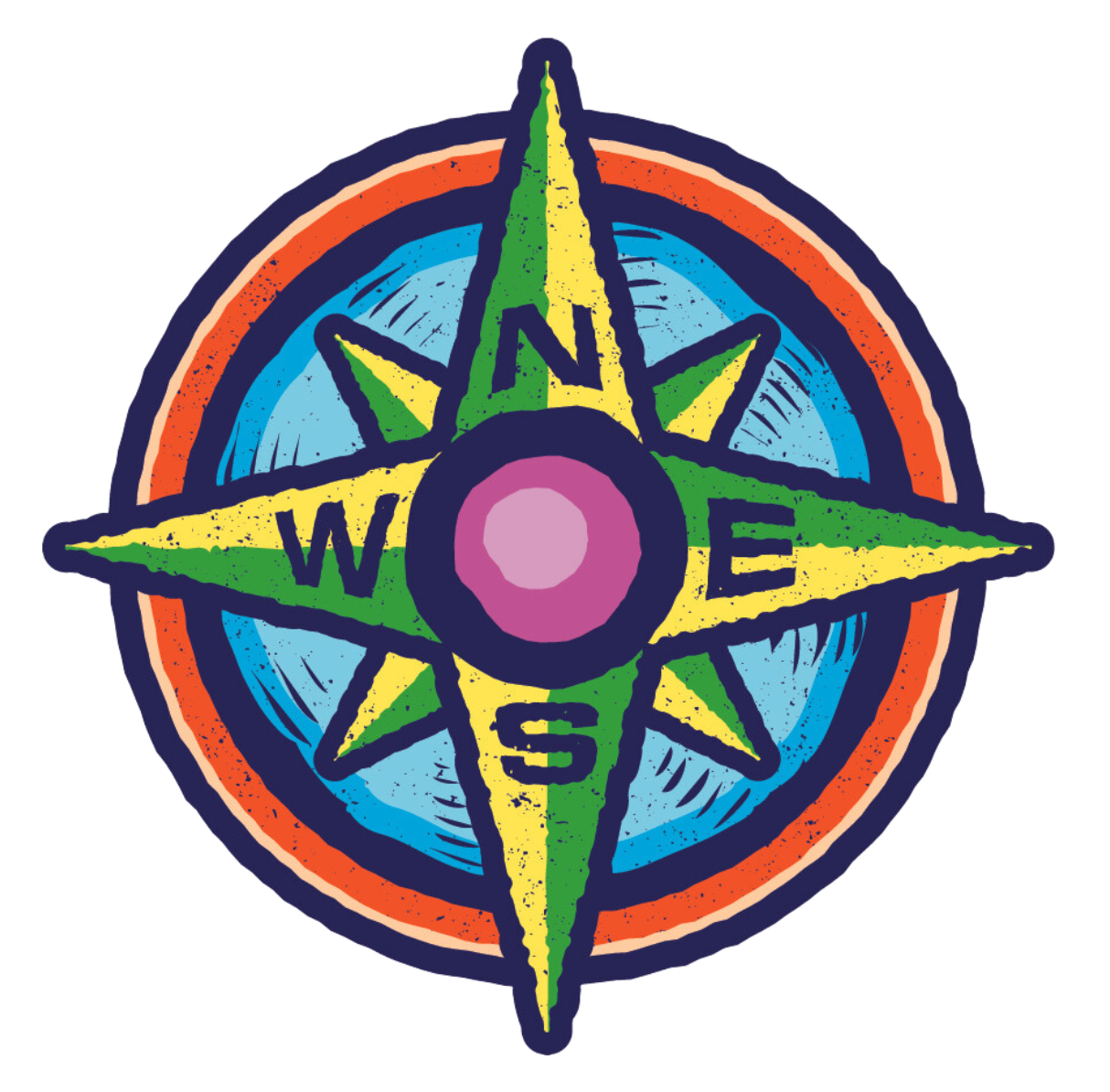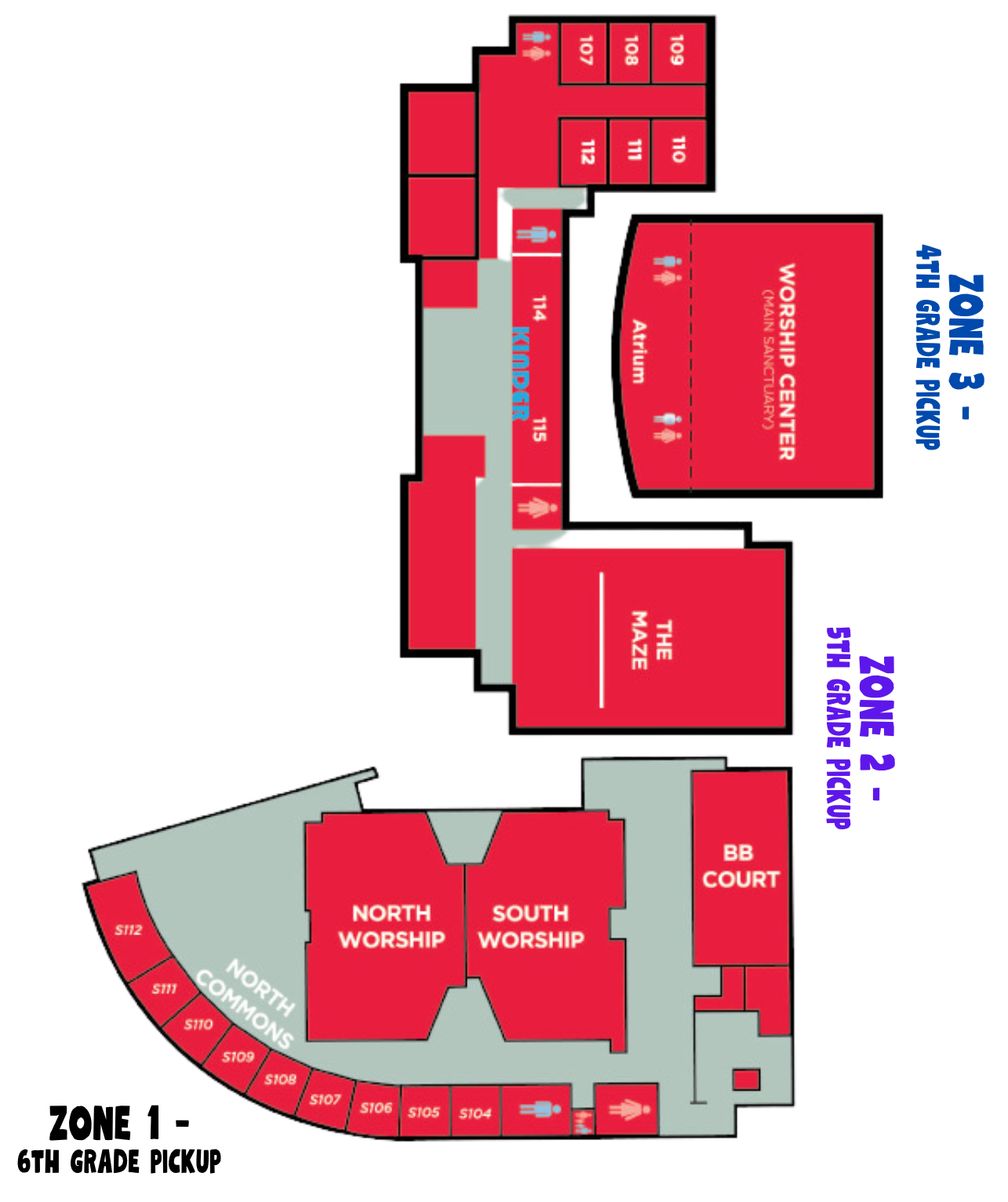 Drop your 1st – 6th grader off in the atrium each night at their grade sign. Doors will open at 5:45 for the pre-show.
Children without a name tag will NOT be allowed to enter the Worship Center. Stop by the registration desk if your child needs a new name tag.
Please make sure your child has their colored wristband on each night of VBS. Stop by the registration desk for replacement wristbands.
To ensure the safety of all children, parents will not be allowed to enter the Worship Center or linger on campus unless they are registered to volunteer.
The pickup location for your child will be the same each night. An adult with your child's pick up tag must check him/her out each night.

If you forget or misplace your tag, please stop by registration with a photo ID to receive a new one.

Children not picked up by 8:30p will be moved to The Maze for late pick up.

In the event of an emergency that prevents you from picking your child up by 9:00, please notify us by calling 469-854-1280.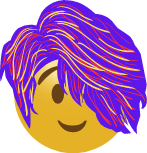 Bible Story
Sand and Rock
Matthew 7:24-29
Bottom Line
Do What Jesus Says

Bible Story
Sand and Rock
Matthew 7:24-29
Bottom Line
Do What Jesus Says

Bible Story
Easter Story / Jesus Forgives
Peter • John 21:15-25
Bottom Line
Love Who Jesus Loves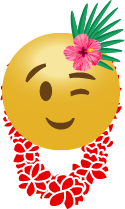 Bible Story
Paul in Athens
Acts 17:16-34
Bottom Line
Go Where Jesus Leads
Memory Verse
Hebrews 12:2A (NIRV)
Let us keep looking to Jesus. He is the One who started this journey of faith. And He is the One who completes the journey of faith.
Frequently Asked Questions
What if my child makes a decision for Christ during VBS? What is the next step?
If your child raises their hand during our altar call, we will let you know so you can continue the discussion at home. If you decide that your child is ready for baptism, we invite him/her to join us for our next baptism class. Find more information online at visitonecc.com/baptism
Will Snacks Be Provided During Vbs?
Yes, Each Day We Will Provide Light Snacks and Water for Each Child Attending VBS
Can my child attend VBS if they have to miss a day or come late?
Certainly! While we pray that your child has the opportunity to experience every moment of VBS, we understand that life happens. If your child arrives late, please stop by the Information Desk in the atrium.
hild arrives late, please stop by the Information Desk in the atrium.
Will the kids be in the Worship Center the entire evening?
Each group of kids will transition to different stations around campus for snacks, small groups and game time (outside). They will always be with at least one adult, their group leader. Adults will accompany them on bathroom breaks as well
Can I send a special snack for my child?
Yes, you can send a special snack with your child. Please keep in mind that we will not have access to the refrigerator and children will only have about 5-10 minutes for snack time. We recommend that you send the snack in your child's backpack and clearly label their name, grade, and color group.
Can we register onsite on the first
What if my child has special medical needs?
We make every effort to accommodate medical needs during VBS. Our Medical Ministry team will be on-site each evening of VBS for medical emergencies and to administer medications as needed. Please complete the medical form and include detailed instructions.
Will my child receive a t-shirt?
Yes. Your child will receive the size indicated on the registration form. The tees are standard Gildan tees. If the incorrect size was ordered, shirt exchange will take place on Wednesday at the registration table starting at 6:30pm. Quantities ordered are limited and exchanges will take place until sizes run out
Can I stay on campus after I drop my child off for VBS?
In order to ensure a safe environment for all children in attendance, we will only allow adults who are volunteering and church staff to remain on campus.
What if my child has food allergies or special dietary needs?
Please be sure to indicate any and all allergies on your child's medical form. We will provide a special tag for your child and indicate on their name tag that they have an allergy.
What if my son/daughter wants to bring a friend but we have already registered?
No worries! We love the fact that your child is inviting their friends to attend church with them. Please let us know as soon as possible and we will make sure their friend is in the same small group.